Home
Junk Car Austin Cash For Cars – We buy junk cars in Austin
Junk Car Austin, is a leading cash for cars provider company that offers good cash for Junk Cars in Austin. Over the years we have helped thousands of customers to get handsome cash for their old or junk vehicles. The process is super simple, and we can promise that you may not have used a top-notch service like ours before. Gone are the days where you had to actually pay to get your rusting car removed from your property in Austin. Now we not only remove your junk vehicles, but also pay you good for them.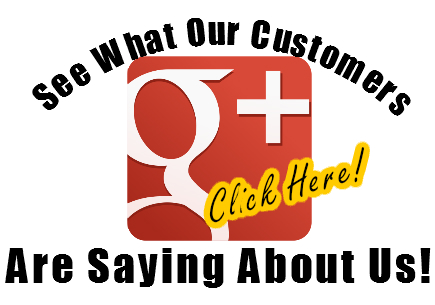 If you have a scrap car, truck, van or SUV we will pay you cash for it today! It doesn't matter to us if it's a junk, rusted, bent, broken, moldy or even wrecked stuff, we just love junk vehicles. We buy cars for the sake of a noble cause – for cleaning up the environment. So if you have a damaged vehicle, do not hesitate to contact us. No matter what, we will buy what you've got!
In today's technologically advanced world, communicating with each other is very easy. We have several options available with us such as phone, email and internet. Therefore, Cash For Cars Austin also believes in making everything as simple as possible, and thus, we carry out our entire process according to your comfort. Junk Car Austin is a mainstream junk car removal company that employs a super simple process just for your ease.
Now you can get rid of that eyesore and also get paid cash along the way, what's better than that? We have paid out tens of thousands of dollars for junk vehicles, and it only adding up every day. Like others we won't fool you for day, we are a no nuisance company. When you call us, we will ask you few questions regarding your vehicle's condition and straightaway give you a quote. And, if you like the quote we will send a tow truck out with cash to pay you for it and to tow it away. Cash For Cars Austin is top of the line car removal service. All it takes for you is to pick up your phone and call us, and choose a leading buyer of Junk Cars in Austin that is loved by thousands. So don't wait anymore call your #1 source for selling your junk car.

We send our tow trucks everywhere! We cover all the areas around Austin, TX. We will travel up to 40 miles from Austin to pick up your car. So, you don't need to worry because even if you don't stay in Austin, we will still come out there to pay cash for cars. Moreover, we will tow it away at no extra cost. Just give us a call now to get a free quote! Yes it's as simple as that!
You must always go with a company that you can trust. Cash For Cars Austin is one such company that has earned the trust of many, we promise we will deliver more than you would expect us to do.
The best way to get to know somebody is to give them a chance. If we promise that we could offer you the most money for any junk vehicle, you would sell your car to us. If we tell you that we offer free towing service for the removal of Junk Cars in Austin no matter where its located, would you trust us?
Cash For Cars Austin is a company based right here in this great city of Austin. That will buy your junk vehicle right away. Usually when somebody wants to get rid of their old vehicle, it is because something's wrong with it or maybe just because it has become an eyesore for them. Possibly the car could have been rusting back there in the garage and you may have got tired of looking at it. Well, you don't need to worry about that because Junk Car Austin will come and pick it up irrespective of its location, condition, make and model. Even if your car has been in an accident, it's in working condition or not, nothing matters. It's all OK with us, we pick up almost any vehicle.
Who would not like to get their scrap vehicle picked up and also get cash for it? Cash For Cars Austin is a scrap car removal service located in Austin. We are just waiting for your phone call. We offer the best price guarantee for any junk vehicle, Cash For Junk Cars Austin Car Buyers. We are the best at what we do and we do it by offering the best price and superior services to all our customers in Austin and the surrounding areas.
If you are looking for an honest and reliable buyer of Junk Cars in Austin in the Austin area, call us today for a free quote! Cash For Cars Austin is here to make sure that you get the best price for your junk vehicles. Whatever we promise on the phone is what you will receive when the tow truck arrives your place to take away your car.
Cash For Junk Cars
Call Now To Get A Quote